Foundation Home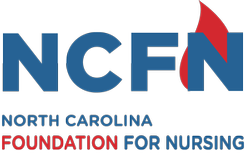 Foundation Home
The North Carolina Foundation for Nursing is a nonprofit, 501(c)(3) corporation. Funding to support the Foundation and its activities comes from individual contributions, business donations, bequests, recognitions, and memorials.
Please show your support for the NC Foundation for Nursing by donating today.
You can use the donate button below to pay with your checking account, debit, or credit card. Thank you for your support!
We are soliciting donations for the Ernest J. Grant Presidential Scholarship through February 1, 2023. Learn more here.
---
Our Mission:
The purpose and goals of the Foundation are to secure and administer funds directed toward:
education that assures that registered nurses are prepared to meet the current and changing health care needs of North Carolina citizens;
research that identifies the value of registered nurses in health care delivery; and,
activities that publicize the value of registered nurses in health care delivery.
NCFN Board of Trustees: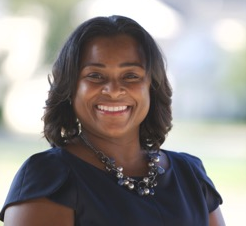 Diamond Staton-Williams
President
Diamond received her ADN from Presbyterian Hospital School of Nursing in Charlotte, NC in 2003 where she served as the President of the Student Nurses Association. She went on to receive her BSN in 2006 from UNC Greensboro. In 2010, Diamond completed her Master's in Healthcare Administration from Pfeiffer University. She is currently employed as a Director for the Ambulatory Care Management Department for Atrium Health and is Certified as an American Case Manager. Diamond is a volunteer with the Cabarrus County Ombudsman program for Adult Care Homes, Cabarrus County Schools, NCNA Awards Committee, ANA Awards Committee, and the YMCA as a Camp Nurse for Camp Thunderbird. Diamond is also a Board Member of Daymark Services in Cabarrus County and Communities in Schools Charlotte – Mecklenburg. She has been a member of the NCNA/ANA and ACHE. In November 2017, Diamond was elected to serve as a councilwoman for the Town of Harrisburg, NC. She is the first African American female to serve on the council. Diamond is married with 3 children a 23yr old daughter who is recent graduate of Hampton University, a 19yr old daughter who entering her Sophomore year at F.I.T. in New York , and a 14yr old son at Hickory Ridge Middle.
---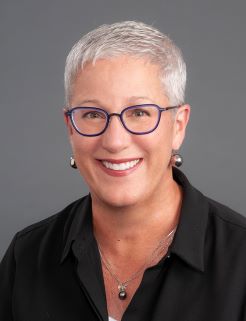 Deb Harding, DNP, RN, NEA-BC
Deb Harding serves as Vice President and Regional Chief Nurse Executive for Wake Forest Baptist Health. In this role, Dr. Harding has oversight of nursing and advanced practice nursing care of patients throughout the Region. Working collaboratively with all components of clinical delivery, including medical staff, she will advise on resourcing, planning and finances to lead to the highest quality of patient care and program growth in a cost-effective manner. A senior healthcare executive with 20+ years of experience in clinical and operational leadership, Deb has had a successful career at Wake Forest Baptist for 40 years, starting as a new graduate nurse in 1981. She served in a variety of clinical, administrative and progressively responsible leadership roles before being named Director of Nursing in 2010 and Chief Nursing Officer for the Winston-Salem campus in 2016. Select recent achievements include:
Development/operationalization of a comprehensive System Nursing Pandemic Response Plan, with focus on resource redeployment, surge/triage, restriction/reintegration of visitation/learners, crisis care standards, and training
Development/Implementation of system Nurse Scientist and Professional Practice Leader roles to partner in aligning discovery of new knowledge and translational science
Implementation of a system-wide Comprehensive Workplace Violence Program; achieved innovative vertical and horizontal integration among ED, inpatient and ambulatory domains related to Prevention, Response and Support
Launched the new WFBH System Patient Flow Operations Center, Transitions//Admissions/Discharge Units
Designed/implemented the Executive Action Team
Implemented the Interprofessional Bootcamp in collaboration with Wake Forest School of Medicine
Deb earned her Bachelor of Science in Nursing at the University of North Carolina at Chapel Hill. She earned her Master of Science in Nursing Administration and Doctorate in Nursing Practice-Executive Leadership from the University of North Carolina – Greensboro. She is Board Certified with the American Nurses Credentialing Center as a Nurse Executive-Advanced and a recipient of the Great 100 Nurses in North Carolina award. Deb has professional affiliations with the American Organization of Nurse Executives, the North Carolina Organization of Nurse Leaders, Sigma Theta Tau International Honor Society of Nursing, and the American Nephrology Nurses Association. She serves on the Advisory Board for the Hunt School of Nursing (Gardner-Webb University) and the Nursing Advisory Committees for Winston-Salem State University and Forsyth Technical Community College. She was recently appointed to the North Carolina Foundation for Nursing (NCFN) Board of Trustees (NCNA). Professional interests include interprofessional collaborations, leadership development/mentoring, diversity/inclusion and patient/employee safety.
---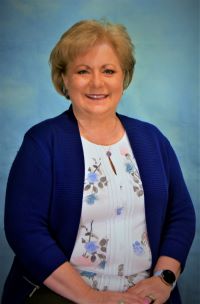 Sharon Nelson
Sharon Nelson received her ADN from Western Piedmont Community College in 2002 where she served as President of her Nursing Class; received the Excellence in Chemistry: General, Organic, and Biochemistry Award; and was a member of Phi Theta Kappa Honor Society. It was at Western Piedmont that Sharon joined the National Student Nurse Association and then the North Carolina Nurses Association (NCNA) upon graduation.
She went on to receive her RN to BSN from Lees-McRae College, graduating Summa cum Laude, in 2011, and received her MSN, Nursing Administration, from Lenoir Rhyne University in 2016, also graduating Summa cum Laude. It was at Lenoir Rhyne University she was invited and inducted into the Mu Alpha Chapter of Sigma Theta Tau International Nursing Honor Society.
While an Instructor of Nursing at Lees-McRae College, Sharon was an instrumental part of getting the Omega Tau Chapter of Sigma Theta Tau chartered and served as Secretary for 3 years. In the past, she served as an NCLEX-RN Examination Item Review Panel member on two occasions at the National Council of State Boards of Nursing in Chicago. She has served twice as Nurse of the Day at the Legislature at the NC Legislative Building in Raleigh through the NCNA.
Sharon has served as a board member in various organizations including the Lees-McRae College Alumni Association Board of Directors; Appalachian State University Parent Advisory Board of Directors; and Appalachian State University Yosef Club Board of Directors. She and her family are proud members of the Down Syndrome Association of Greater Charlotte. Sharon and her husband are the sponsors of the Nelson Family Scholarship for Special Education at the Reich College of Education at Appalachian State University and are members of the 1899 Legacy Society through the Appalachian State University Foundation. In addition to being a member of Sigma Theta Tau and the NCNA/ANA, Sharon is a member of the Association for Nursing Professional Development.
Sharon has had extensive experience in teaching, from the nurse aide program at Caldwell Community College to pre-licensure RN programs with Western Piedmont, Lenoir Rhyne and Lees-McRae. She is proudly continuing in her career as Clinical Nurse Educator at Caldwell UNC Healthcare (Caldwell Memorial Hospital) in Lenoir, NC.
Sharon lives in the town of Drexel in Burke County with her husband Bobby and son Jeffrey (who has Down syndrome); fur-babies Allie (mini poodle) and cats Trixie and Tabby; older son Kurtis and his wife Samantha live in Kannapolis with their fur-babies Brownie (Chihuahua-mix) and two cats.
---
Deryck Wilson
---
Mary Blackburn
---
Victoria Soltis-Jarrett
---
Alex Nava
---
Executive Director: Tina Gordon
919.821.4250
Fax: 919.829.5807
4350 Lassiter at North Hills Avenue
Suite 250
Raleigh, NC 27609
---