Opportunities to Stay Involved
Opportunities to Stay Involved
The 2021 legislative session will continue one of the most significant grassroots efforts NCNA has embarked on in a long time! We have been ramping up efforts around school nurse funding, full practice authority for APRNs, and other important policy issues in recent years. Some of our issues already have a lot of momentum and we are heading to Jones Street with strong support from influential groups outside of nursing like the AARP, the Rural Center, Americans for Prosperity, and more.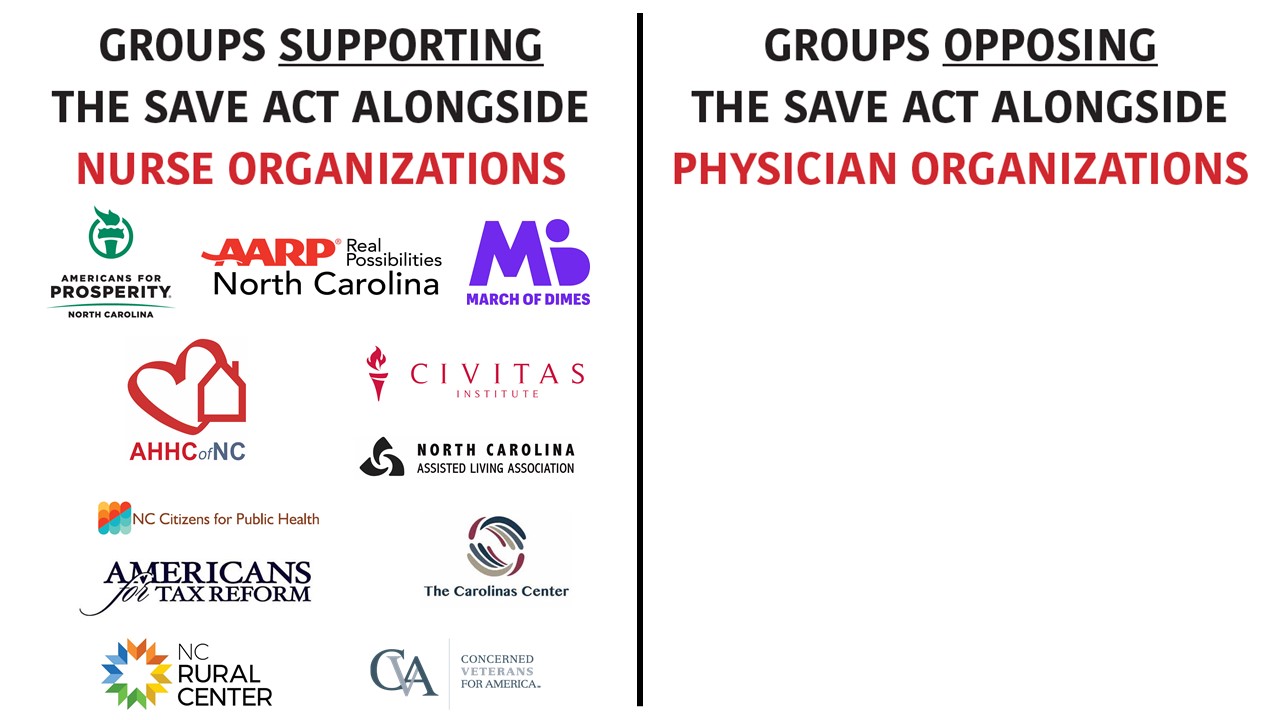 Whether you're volunteering to talk to legislators every week or just cheering us on from afar, NCNA has a wide variety of ways you can help lead #NursingForward® in 2020 and beyond.
Grassroots Network
The North Carolina Nurses Association is excited to provide Registered Nurses and supporters of nursing with capabilities to effectively advocate for policy changes that positively impact the nursing profession and lead to better care for patients. Stand up and become part of this effort by letting policymakers know you support moving Nursing Forward®.
Go here to join our grassroots network of advocates today.
Tuesday Volunteers
NCNA is once again planning to lead grassroots volunteer opportunities each Tuesday morning. These will be VIRTUAL for the time being, and we anticipate a fun and effective experience advocating for full practice authority for APRNs and other nurse-friendly legislation. Our primary focus will be the 2021 version of the SAVE Act, and we anticipate most shifts to last less than an hour and a half
Go here to volunteer for as many shifts as you'd like!
NC Nurses PAC
The NC Nurses PAC is the vehicle for NCNA members to promote candidates, including registered nurses, seeking elected office in North Carolina with strong records of supporting nurses and their efforts to provide quality healthcare for patients. We raised more than $47,000 in 2020 and hope to do even more in 2021!
Go here to donate today.
Nurses Day at the Legislature
Safety protocols and guidelines will be followed as we plan to gather outside of the General Assembly building on the Halifax Lawn for a rally. Participants will have an opportunity to hear directly from legislators and actively participate in nursing advocacy. You are encouraged to mark your calendars and join your peers for this incredible event, as North Carolina nurses gather together to send a powerful message to NC policymakers.
More information coming soon!
Nurses Night at the Legislature
May 24, 2022
5:30 - 7:30 pm
Museum of Natural Science - Raleigh, NC
We hope to hold this annual event in-person – with important safety protocols in place – on the Halifax Lawn at the North Carolina General Assembly on May 25, 2021. Nurses Night is one of our best opportunities to meet with legislators from both sides of the aisle and discuss nursing issues in a relaxed and comfortable environment. NCNA, NCNA's Council of Nurse Practitioners and the North Carolina Association of Nurse Anesthetists are presenting sponsors, along with some other great organizations throughout North Carolina.
Go here for more information and to register.
Vaccine Champions
While not directly related to legislative advocacy, nurses must be visible leaders in this vital stage in the fight against COVID-19. NCNA is working closely with NCDHHS on making sure as many nurses as possible take their shots. To help promote vaccinations, we are looking to identify nurses who are willing to be champions, including publicly receiving the vaccine. Please consider letting us know if you are willing to help out!
Go here to sign up.